Septic Tank
Pumping & Cleaning
Near Dallas & Woodstock, GA
Let us do the hard work for you, and provide service so your septic system runs smoothly before the mess. If we can't beat the mess we are here for you too! We make emergency calls our number one priority because we know when your house is backed up you feel backed up too!
Why life-long customers choose Scorpion Septic
Septic tank pumping is something many homeowners dread, but it doesn't have to be. Scorpion Septic is here to take care of your septic tank pumping and cleaning in Dallas and Woodstock, GA.

Flat Rate Pricing
Flat rate pricing is just one of our guarantees when you work with us. We'll give you a free quote before we begin, and won't go a penny over the agreed amount!
Get ASAP Service
We know the importance of having a clean septic system. That's why we prioritize timely solutions. If you're having a septic emergency, we'll be there within 24-48 hours to solve the problem.
100% Customer Satisfaction
We pride ourselves on being upfront and honest while providing affordable septic tank pumping that you can count on. Your needs are our priority.

Proper Septic Installation
Needing regular maintenance or emergency back-up release, you can trust Scorpion Septic with all of your septic needs. Let us take care of you from the moment you purchase your house to every 3-5 years for regular maintenance. We are here for you every step of the way!

Why Is Septic Tank Pumping & Cleaning Important?

Regular septic tank pumping can prevent all sorts of major issues and problems that can occur. Having regular maintenance on your septic system can save you from having to do more expensive septic repairs down the road.
Septic tank cleaning is just as important as the septic tank pumping. Scorpion Septic can handle all of your septic needs. We will make sure when pumping your tank, to do a thorough septic tank cleaning as well. Our technicians are trained to make sure that your system is cleaned properly.
What to expect
Having your septic system pumped can seem daunting for those who have never had it done before, so we want to make the process as easy and convenient as possible. We're committed to getting the work done quickly while getting the job done right.
Before Your Appointment
Before we arrive, be sure there is enough room in your driveway for our truck, as well as no obstacles between the septic lid and the driveway. Sometimes, if the septic lid is located further out, the truck will need to be parked in the yard, close enough that we can reach the septic tank with our pump. If you don't know where your septic lid is located, don't worry, we'll find it for you!
The Day of Your Appointment
Once the septic lid has been located, we'll use a small excavator to dig up the tank. From there, the process is simple - we pump your septic system and clean it out! This process usually takes one to two hours. During this time, you can go about your own business while we work. While we do our best to minimize as much smell as possible, we are, at the end of the day, still dealing with a full septic system. So you can expect some unpleasant smells to waft through the air.
Once we're done though, the smell will go away quickly, so you don't have to worry about a lingering odor. Closing all windows will help reduce how much odor enters your home. And, as long as we know where your septic system is located, we can take care of it all without you being there.
Feel free to go about your normal day - we've got this covered! After all, septic tank pumping and cleaning is what we're here to do in Dallas and Woodstock, GA.

Septic Cleaning Made Easy
Scorpion Sceptic makes septic cleaning easy for homeowners. We're licensed & insured and go out of our way to offer you reasonably priced quality septic service. The last thing you want to deal with is sewage backing into your house. Give us a call and we show up on time, every time!
Our Process
Scorpion Septic offers our septic tank pumping and septic tank cleaning services in the Dallas and Woodstock, GA areas. If you can't remember the last time you did it, it's time for septic pumping. Don't let your system get backed up, call today to schedule your service!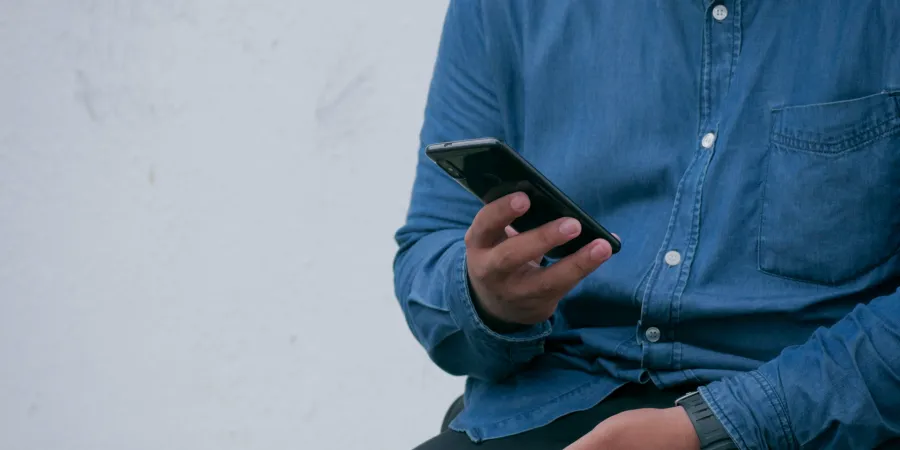 1. Contact Us
When you call Scorpion Septic, you'll speak to the owner who's got 18+ years of experience. After Shannon gives you professional advice, you can easily book with our technicians on the same day!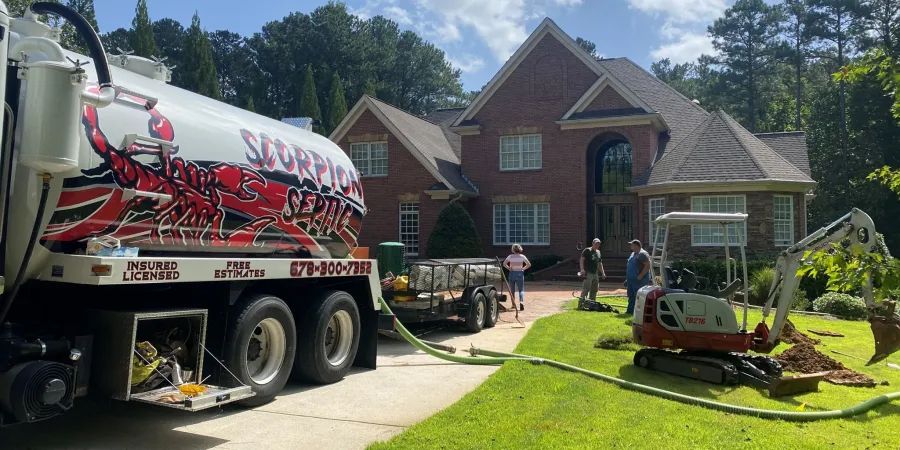 2. No-Hassle Appointment
Upon arrival, our technicians will greet you and locate your septic tank. After gaining access to your septic tank, they will show you inside your septic tank and finish pumping out the tank. You will get charged one flat rate and no surprise charges!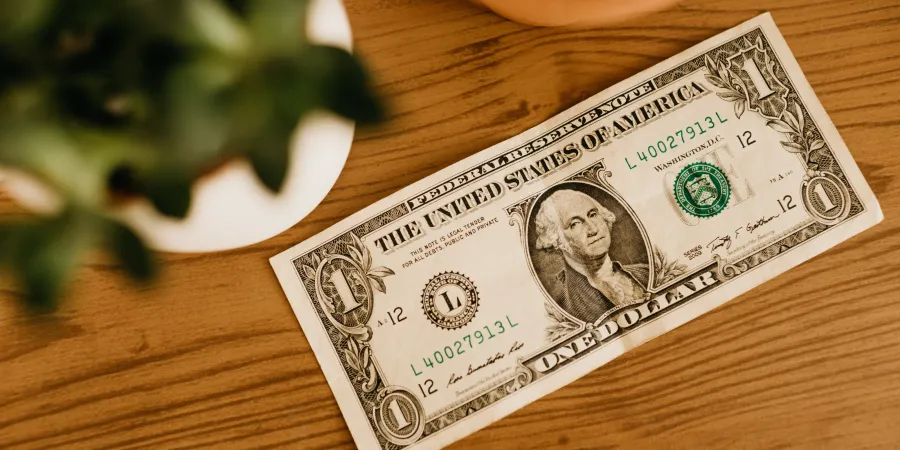 3. We Take Care Of It
With One Flat Rate
When you call us and request a quote for your pump out, we take into consideration that your tank will have sludge and an unknown amount of sewage. We don't charge per foot or amount of sludge, just one easy rate!
Septic Tank Pumping & Cleaning FAQs
How Often Do I Need to Have my Septic Tank Pumped?
For most households, a septic system should be pumped every 3-5 years, depending on your water usage. Factors that may make it necessary to pump sooner rather than later include having a large household and having a garbage disposal because these mean more waste is being collected.
Common Misconceptions
One of the most common misconceptions is that the septic tank only needs to be cleaned when there's a problem. But if you wait until something goes wrong, it can actually be harder and more expensive to fix. That's why it's important to make sure your septic is cleaned and maintained regularly.
Are There any Problems I Should Be Prepared for?
Pumping a septic tank is a fairly simple and routine process, so we don't expect to run into any issues. If you're a new homeowner, usually the biggest problem is finding the septic lid. But we'll have a pretty good idea of where to look and know how to find it if you're not sure where it is.
Making Future Septic System Pumping Easier
One of the things that makes finding a septic tank difficult is not having a raised lid. That's why we offer raiser installations to help future septic system pumpings run faster and smoother.
Repair & Replacement Warranties
On top of all this, our service comes with a 1-year warranty on repairs and a 3-year warranty on drain replacement. If something does happen, we've got your back. You won't have to worry about your system failing & not finding help again!