Septic Tank Installation
In Dallas and Woodstock, GA
Installing a new septic system can seem like a real pain, but it doesn't have to be. We at Scorpion Septic in Dallas and Woodstock, GA are here to make septic system/drain field installation quick and easy.
Flat Rate Pricing
No unexpected expenses, no hidden fees, no hassle. Just a free estimate and a flat rate price that we'll get your approval on before we even begin working.
Get ASAP Service
We work as quickly and efficiently as possible to get your new septic system or drain field installed. Once we get your approval and schedule the installation date, you can expect the installation process to be complete within just a day or two.
100% Customer Satisfaction
At Scorpion Septic, our goal is to give you a trusted septic system/drain field through an installation process that's painless and affordable.

Proper Septic Installation
A proper septic installation is the key to keeping your home running smoothly. Don't let this job fall into the wrong hands, or it can cause serious problems for you and your family. With a septic tank installation, you will want to make sure the job gets done properly the first time. Your septic system manages and filters all water waste from the house. Your septic system is essential to keeping your home clean and comfortable.
With a system that is installed correctly, your septic tank, drain field, and attached components will be built with durability to last for years to come. Having an experienced technician handle your installation ensures that your system will function properly and safely filter your water.

What to expect
Here at Scorpion Septic, we want to make life easier for you by making your septic system installation experience a great one. Septic system installation can seem daunting, but when you work with us, we'll make sure you know what's going on and that you have no surprises.
Receive a Free Estimate Before we begin, we'll come to check out your property, free of charge. We'll then give you a free estimate so there are no surprises when it comes to cost.
Getting Preparations Once we get your approval on the price, we'll conduct a soil test and request a permit from the County Environmental Health Department to add a new septic system. Each county has slightly different requirements, but our experience has prepared us for just about anything. We'll handle all of this on our end so you don't have to worry.
Sit Back and Let Us Do the Work After we've gotten both your and the county's approval, we'll schedule a date to come install your new septic system within the week. Then we'll get to work! We know how valuable your time is, so we prioritize getting the job done fast, within just one to two days, without sacrificing quality.
Enjoy Your New Septic System! Once your septic system is fully installed, you're good to go! Backed by a 3-year warranty, we're the septic system installation company you can trust here in Dallas and Woodstock, GA.
Our Process
We'll provide top-notch service that will meet your needs at a rate you can afford. If you would like to hear what options are available for your septic tank installation, call our licensed and insured specialists today at 678-300-7352.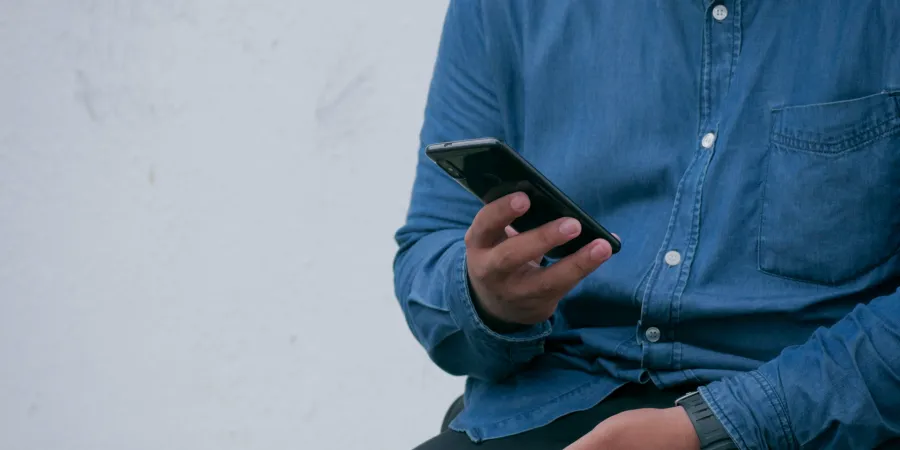 1. Contact Us
When you call Scorpion Septic, you'll speak to the owner who's got 18+ years of experience. After Shannon gives you professional advice, you can easily book with our technicians on the same day!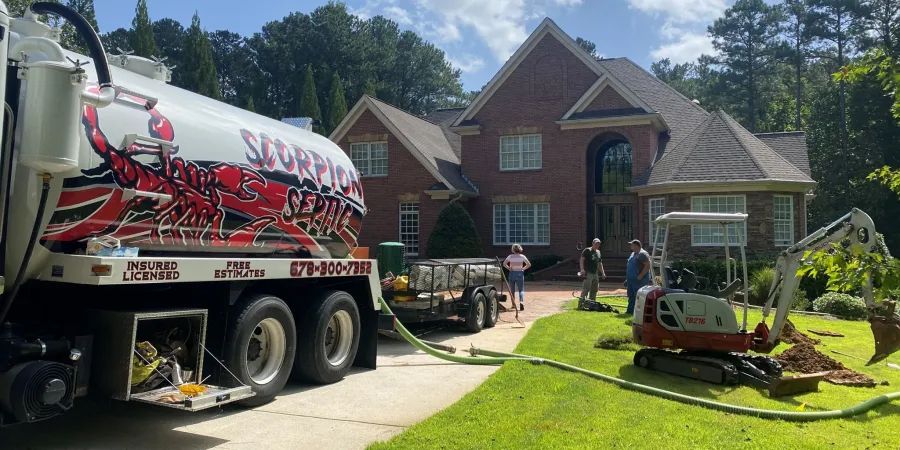 2. No-Hassle Appointment
Upon arrival, our technicians will greet you and locate your septic tank. After gaining access to your septic tank, they will show you inside your septic tank and finish pumping out the tank. You will get charged one flat rate and no surprise charges!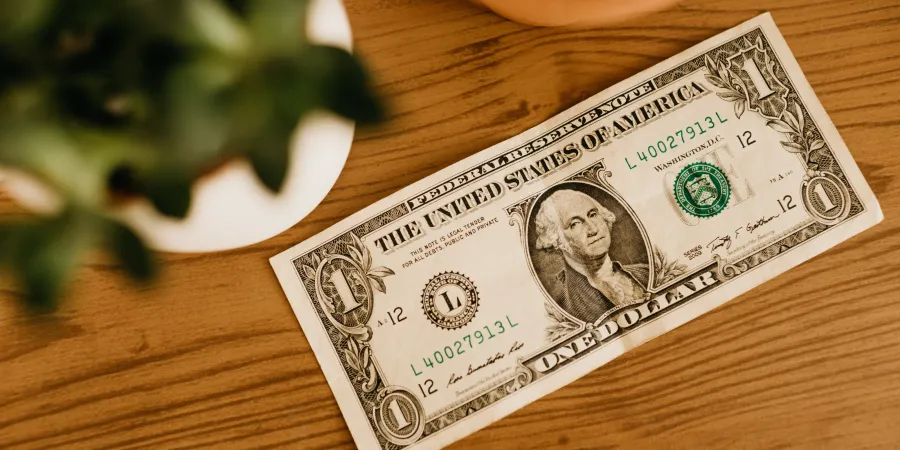 3. We Take Care Of It
With One Flat Rate
When you call us and request a quote for your pump out, we take into consideration that your tank will have sludge and an unknown amount of sewage. We don't charge per foot or amount of sludge, just one easy rate!
New Septic System Installation FAQs
Do I Need a New Septic System Installation?
Septic system installation is most commonly done when a new house or building is being built. But there are other instances when you may need to consider a new installation. If you're adding a new pool or deck, it may be necessary to relocate your septic system, which will require a new one to be installed. Other times, a septic system fails and a new one needs to be put in entirely. If you're having septic problems, talk with us so we can find the best solution for you.
What Do I Need to be Prepared for an Installation?
The short answer - nothing! While we will need a permit from the County Environmental Health Department, as well as soil tests, we don't need anything from your end. We'll take care of it all for you!
Are There any Problems I Should be Prepared for?
As with any major construction project, there is always a chance of running into a problem, but we always go out of our way to minimize potential issues. The most common problems are running into bad soil, finding a utility in the way, or being hit by unexpectedly bad weather. If any of these happen, we'll adjust our planning accordingly and keep you completely informed throughout the entire process.
How Can I Reduce Yard Damage?
While we strive to minimize yard damage as much as possible, there's a reality that septic system installation requires digging up large portions of the ground. While necessary, we also understand that this can be an inconvenience. That's why we offer grass reseeding as well! Talk to us, and we'll get your grass greener than your neighbors' in no time!
Repair & Replacement Warranties
On top of all this, our service comes with a 1-year warranty on repairs and a 3-year warranty on drain replacement. If something does happen, we've got your back. You won't have to worry about your system failing & not finding help again!
3 Signs It Might Be Time For a New Septic Tank
Think you might need a new septic tank? It's important that you hire the right company for your septic service needs and that you consider a few things before you start digging up your backyard and installing a new system.

1. Has your toilet's water level dropped significantly?
2. Are you hearing gurgling noises coming from your pipes?
3. Are you experiencing issues with backflow or clogging?